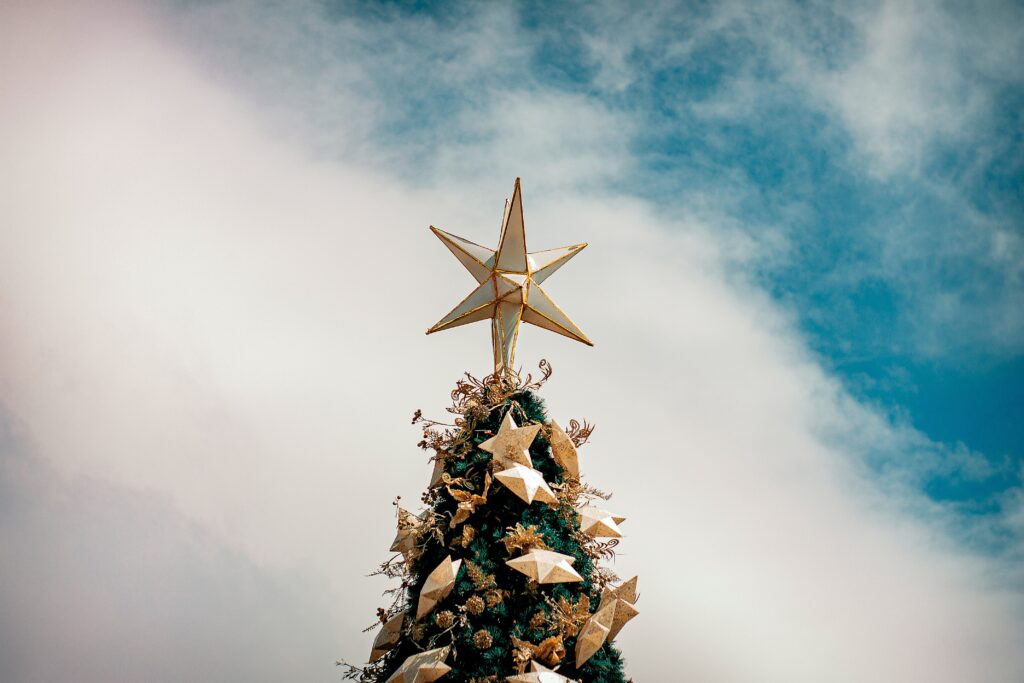 Christmas in Delray Beach, Florida is a month-long holiday celebration with events taking place practically every day and night — all in honor of the Christmas Holiday Season, Hanukkah, and Delray Beach's Famous 100-Foot Christmas Tree!
If you're in the know, spending the holidays in Palm Beach may be a spectacular experience. While your northern friends may chastise you for missing out on the snow, cold air, and holiday lights, you can convince them that you can have a comparable, if not better, experience in sunny South Florida.
While the holidays in South Florida may not be precisely the same as they are in, say, New York, there is something wonderful and awe-inspiring about a warmer version. 
Northwood Village
Northwood Village in West Palm Beach, just a few miles from the hustle and bustle of Clematis St. and City Place, has an old town feel with antique shops and boutiques lining the sidewalks. If you want to tour one of the many art galleries or have time to dig for treasure at one of the vintage shops, this is the place to go. When you stop for a bite to eat, the eclectic feel remains, so make it more than simply a shopping excursion and support a local restaurant while you're in the area. If you're waiting for a special occasion to visit Northwood Village, go on the last Friday of the month for the Art & Wine Promenade, which features wine tastings, live music, and a variety of street artists. For this award-winning event, most antique shops stay open late, making it the ideal opportunity to visit the place.
Jupiter Inlet Lighthouse & Museum
The Jupiter Inlet, a water paradise where the Loxahatchee River stops and the Intracoastal Waterway begins, is a magnificent natural environment located approximately 35 minutes from Delray. The 105-foot tall Jupiter Lighthouse, built-in 1860, sits atop a highland that once functioned as an important meeting spot. In today's world, the lighthouse serves as a museum, with tours allowing visitors to climb the tower and take in the breathtaking views of the Florida shore. The Loxahatchee River Historical Society runs tours, which are offered every day except Monday. Aside from the Lighthouse, there are walking paths and historical exhibits for visitors to enjoy, which will help them learn more about the area's 5,000-year history.
100-Foot Christmas Tree
Delray Beach's magnificent 26-year tradition of a 100-foot Christmas tree continues. It's a unique, glitzy, and well-loved attraction that rises ten floors and attracts tens of thousands of visitors to Delray Beach each winter. See the 100-foot-tall tree that Travel & Leisure named the greatest tree in Florida in 2016. The lighting of the Christmas tree is a famous Delray Beach tradition that dates back to 1993. Since then, it has grown to be one of Palm Beach County's largest and most well-known holiday celebrations. So assemble your family and friends and discover why Travel & Leisure called it "Best Tree in the State of Florida." But the good times don't stop there. Other Christmas festivities will be held throughout the city for everyone to enjoy.
Muvico Parisian 20 and IMAX
The enormous stairs and soaring ceilings of Muvico Imax Theater in City Place give the impression of entering a big cathedral. The service windows, kiosks, and parking validation machines make it easy to pick up your tickets, despite the theater's location in the heart of downtown. The nicest part about this cinema is that it shows all of the latest films. Because of the building's size, there are lots of opportunities to see it. This is an excellent location to see the latest 3-D action film. You can also get a drink from the third-floor bar and enjoy it while watching the movie.
Visit Henry Morrison Flagler Museum
This museum, which is housed in the mansion that Standard Oil founder Henry Flagler built for his wife in 1902, recreates the opulence of the early twentieth century. Flagler's granddaughter salvaged the Beaux-Art style structure from demolition in 1959 and restored it to its former glory. Ornate architecture, regal furniture, and a plethora of art can be found throughout the hotel's many rooms today. Displays on the railroad that ran along Florida's east coast show the state's early foray into tourism and agriculture. The railcar in which Flagler traveled has also been repaired and is open to the public.